Department Store Strategies
What is Visual Merchandising?
Visual Merchandising is the practice of product placement in order to optimize customer engagement and sales. With visual merchandising you are telling a story throughout the entire display showcasing particular products.
What are product displays?
Product displays are visual representations of merchandise for customers that in the end turn to a sale for a store. This can be done within the store or also visually in window displays.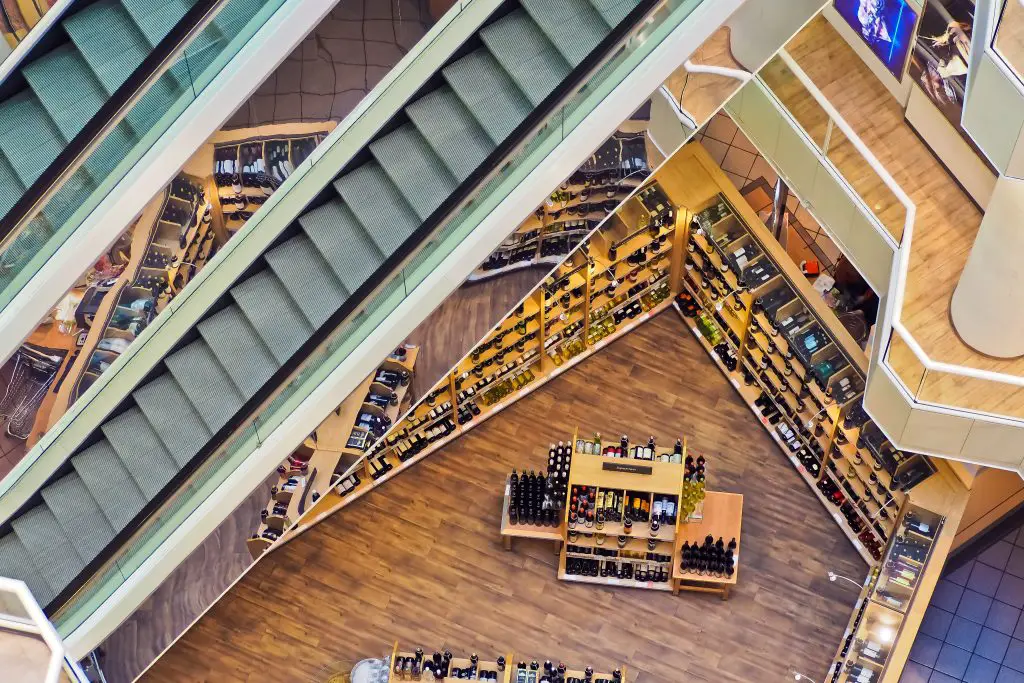 What types of visual merchandising strategies do high end department stores use?
High end department stores share similar merchandising strategies as small mom and pop shops. However, there are a few distinguishing strategies they utilize. Department stores create stores within a store, set the store atmosphere, open flagship stores, and offer lower prices.  These department stores tend to utilize visual merchandising in order to maintain customers and sales. They use a variety of product displays and techniques to ensure their customers are enticed and wanting more from their store.
Store within a Store
Department stores create stores within a store to entice customers to purchase and shop. This concept allows for an agreement to be made with the large department store to allow for a retailer to rent space from them which allows them to gain more shoppers and also reach another demographic they wouldn't always reach without this agreement. 
A prime example of a department store placing a store within a store is Bloomingdale's and the brands who are shown within the store. This concept allows for a broader range of actual and potential customers and in turn expands their brand.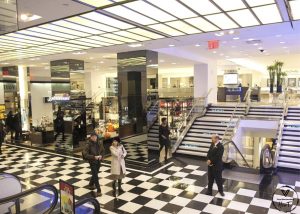 Flagship Stores
Department stores use flagship stores to create visual merchandising displays that entice customers and curate sales. It is also the primary location due to it being the first store and usually has the top retail sales. The flagship store normally is the company's best and most compelling store.
For example Tiffany & Co's flagship store is 727 Fifth Avenue, New York, NY. This store is the flagship for the company due to the longevity of the store and the quantities they sell. It is an iconic location that draws in customers and others worldwide.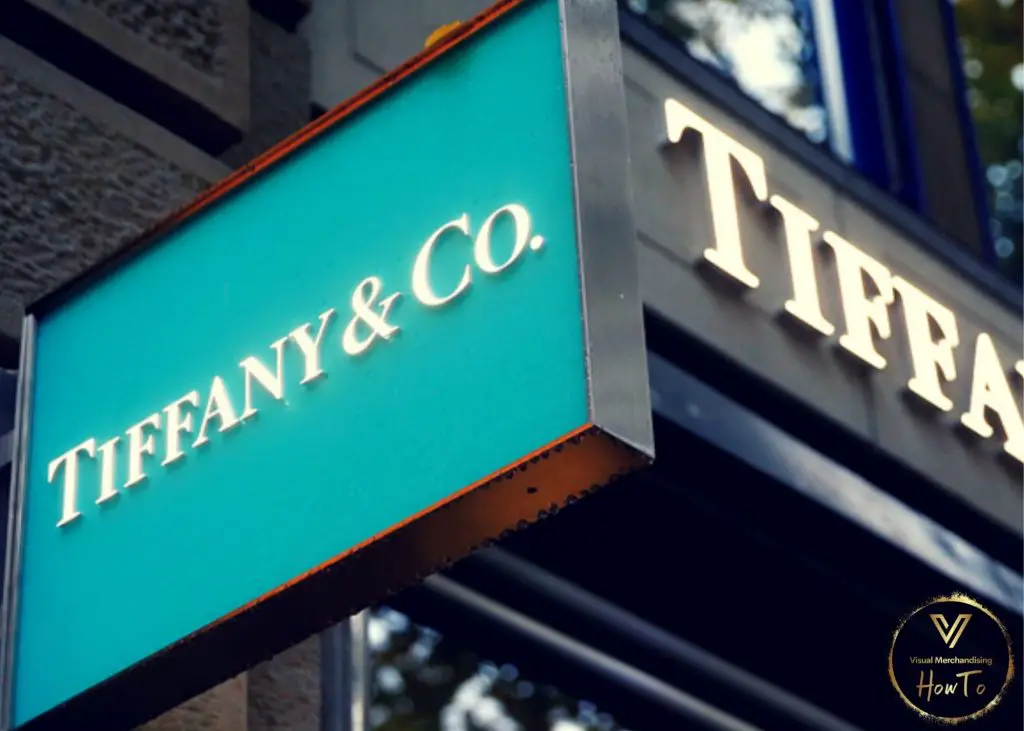 Store Atmosphere
How do you feel when you walk into a store? Do you get a sense of connection with the store? You probably do since the store is curating to your five senses. Your sense of smell the moment you walk in due to the perfume or candles the store has. Your sense of hearing is also taken into account by the music that the store is playing that is specifically chosen to entice customers to purchase. The sense of touch is taken into account by allowing customers to touch and try on the merchandise while shopping. 
Taste is also taken into consideration by having cafes and restaurants within the store as well as samples for costumes to try.  Eyesight is accounted for by the visual merchandising product displays which draws people into the store as well as the lighting associated with such displays. All in all the atmosphere the store curates is vital to gaining and maintaining the store.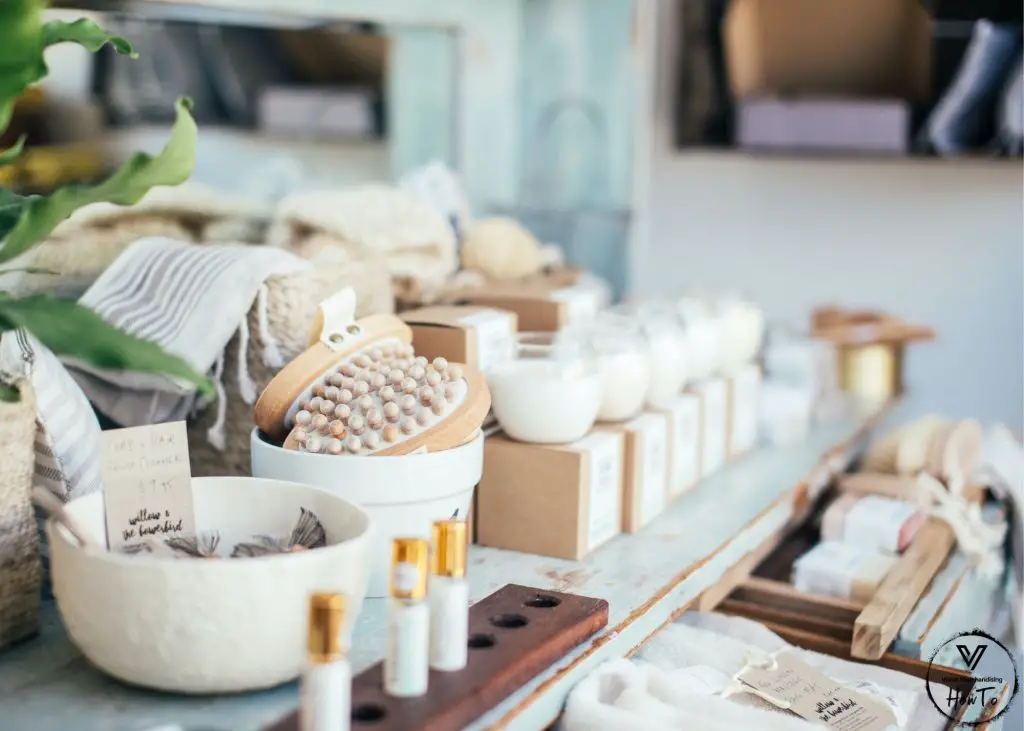 Lower Prices:
When shopping in department stores you will probably notice that some luxury items are able to be purchased at a lower price point than the luxury retail stores. 
The types of retail fixture displays that department stores use consist of metal, wood, acrylic, and glass. All of which are used for product displays.