History of Visual Merchandising
When you think of the term visual merchandising what do you think of first in store or window displays? For me I go straight to window displays. In terms of window displays, who do you feel has the best ones? There are countless stores however to each one of us there is always a store that stands out more than any others. Which one of the following do you think of? I personally think of Bergdorf Goodman immediately. In terms of visual merchandising and window displays Bergdorf is my favorite and most inspirational as a merchandiser. They have shown complete ingenuity when it comes to their window displays and overall creativity.
We will discuss the history of visual merchandising with the top department stores we know of today. What do we still do today that we have taken from the beginning of the department stores we know today? Which stores you may ask? Let's dive in deep to see the history of visual merchandising and the background behind the opening of the world's most recognizable department stores. As well as who has been the inspiration for what we love to do in retail today; MERCHANDISE!!
Le Bon Marche
The beginning of the term "department store" was keyed with the opening of the Le Bon Marche' in 1852. The store of course opened in 1838 in Paris, however it was not until Aristide Boucicaut modernized the general store that it became the first ever known department store. His concept of this store transformed the world of retail as we know it. The way the store is classified into various departments and staffed with people who specialize in those areas under one roof was a concept not known at the time. The creation of this modern store led to the opening of department stores worldwide you may recognize today.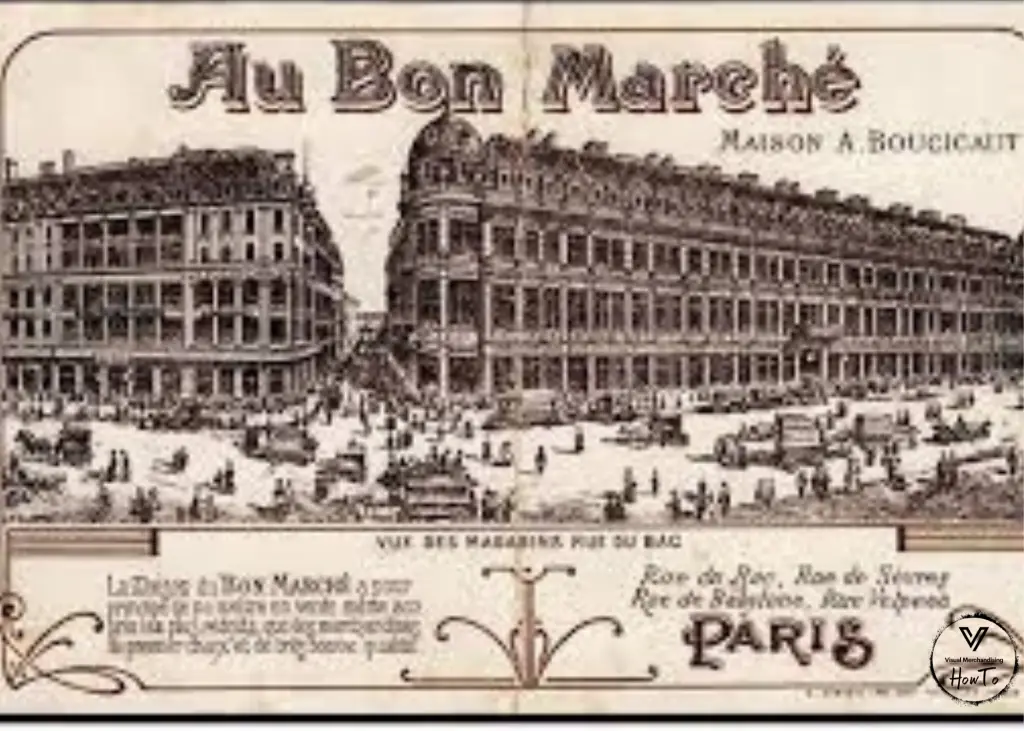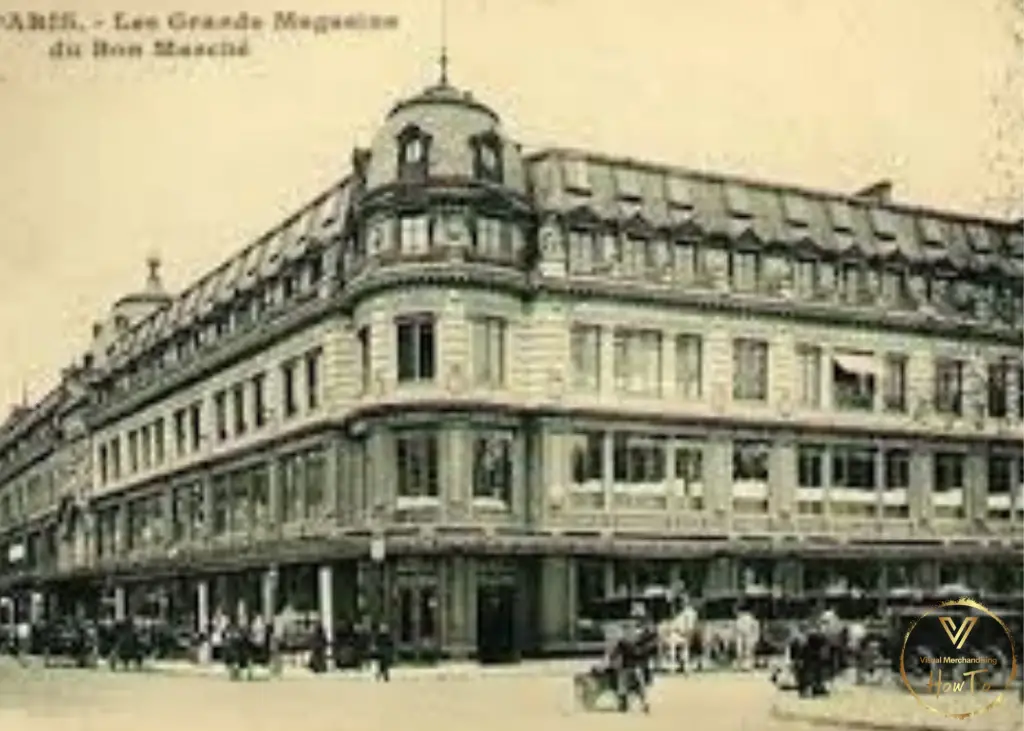 Macy's
Opening in 1858 one of the most well known department stores worldwide.  It's flagship store is located in New York City on the corner of 6th Avenue. Opened by Rowland Hussey Macy to sell fancy dry goods which we now would later know as luxury beauty products. Macy's expanded so quickly it became a well known name and later became part of the Federated Department Stores in 1994 which also was part of Bloomingdale's.
Fun Fact: The department store is well known for the Macy's Day Parade that happens every Thanksgiving morning.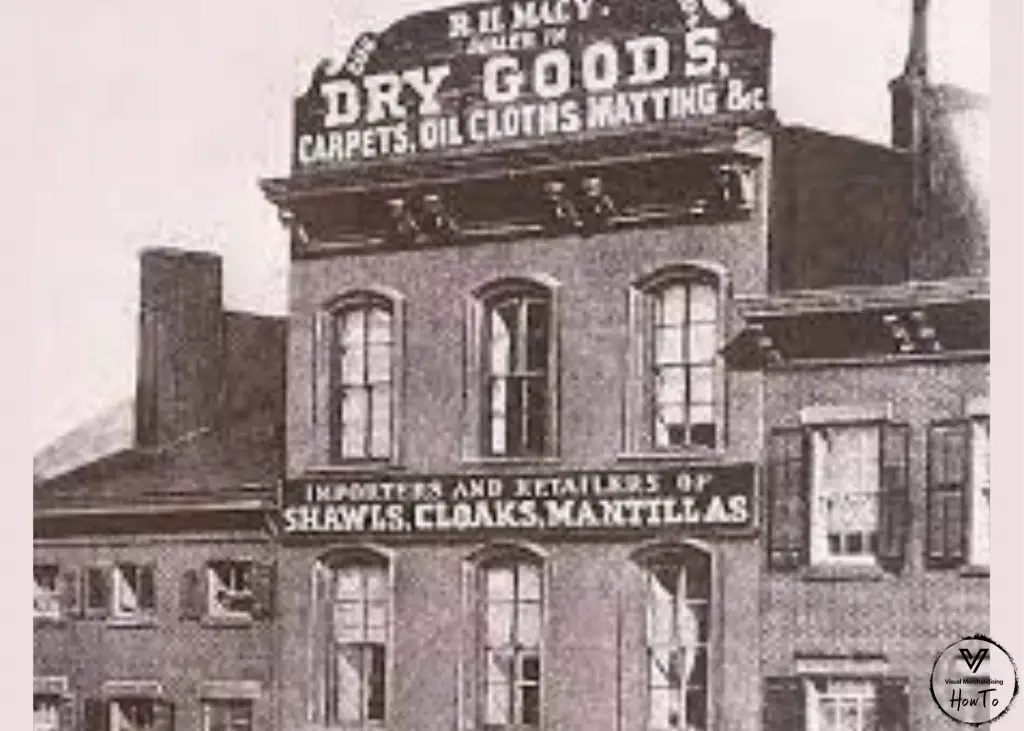 Bloomingdales
Known as an American luxury department store, it started in 1861 by the Bloomingdales brothers. The two brothers created a bazaar that sold many European fashions available in one area. Commonly known as a department store. However in 1886 Bloomingdales expanded a full block on 59 Street and Lexington Avenue.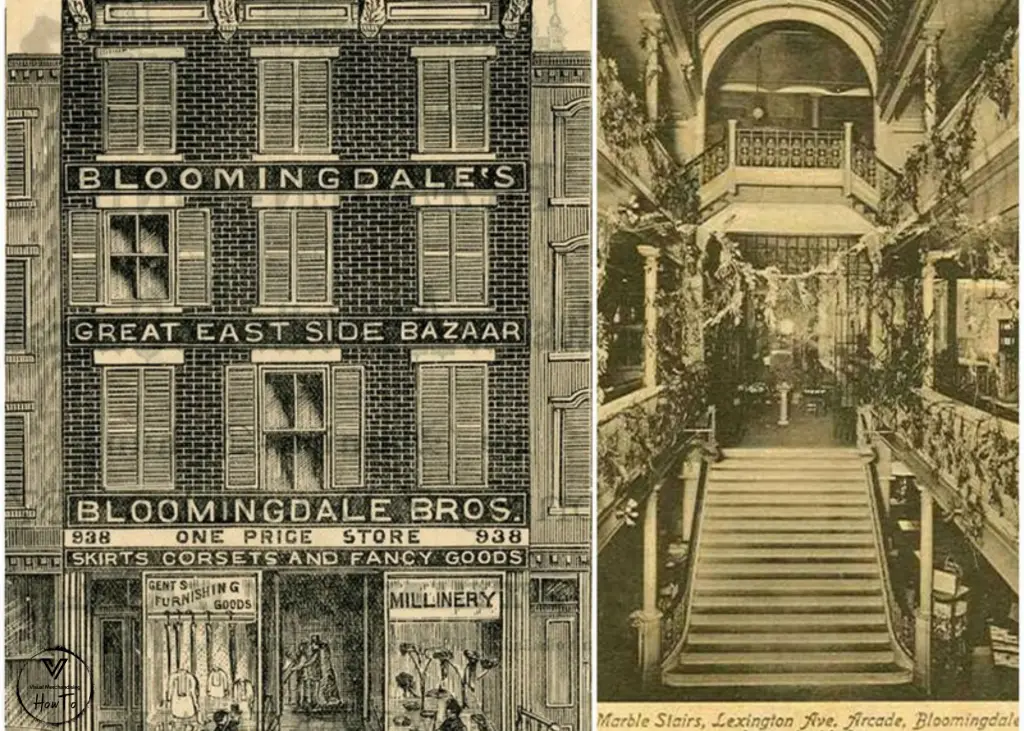 ​​Marshall Fields
Located in Chicago Illinois, Marshall Fields was founded by Palmer in 1852 while the store was formerly known as P. Palmer & Co. However in 1862 Palmer changed the name upon creating the new company of Field, Palmer & Leiter; later known as Marshall Fields
This department store is known for the exceptional level of customer service and therefore expanded into one of the largest department stores that survived post war. Marshall Field set the gold standard for products and
To date Marshall Fields is now known as Macy's. Acquired in 2006.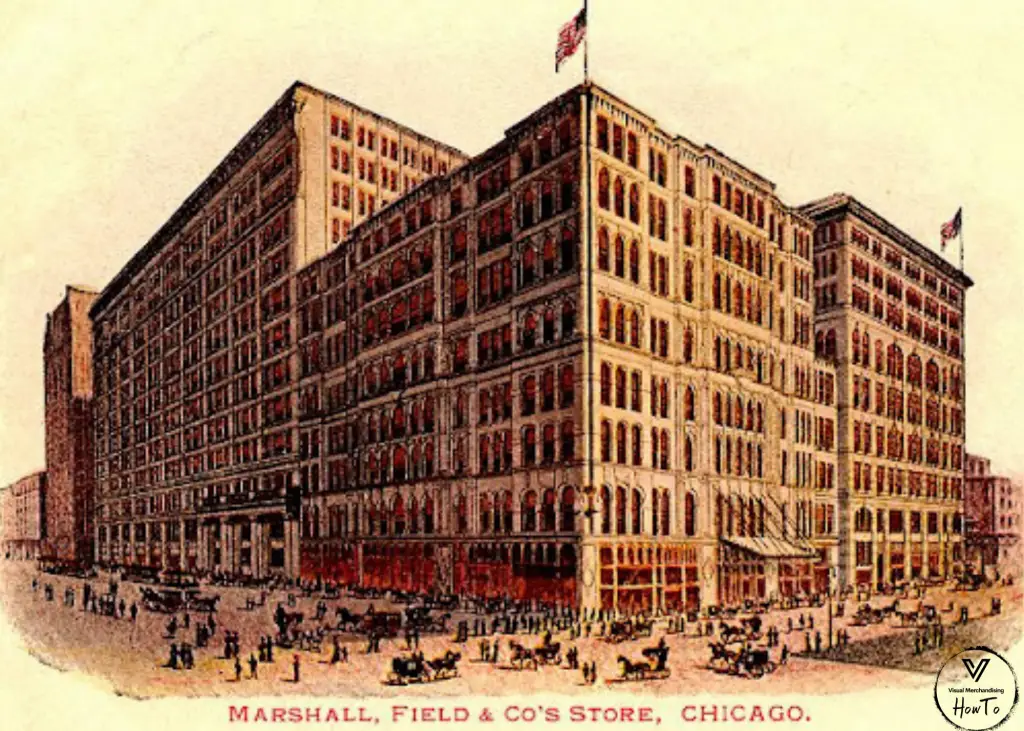 Sears
Sears company was founded in 1892 by Alvah Roebuck and Richard Sears. The company was founded for the sole purpose of selling watches via mail order. The company expanded into the Sears we know nowadays when Sears and Roebuck moved the business to Chicago and expanded to an all inclusive mail order business that reached out to the rural areas.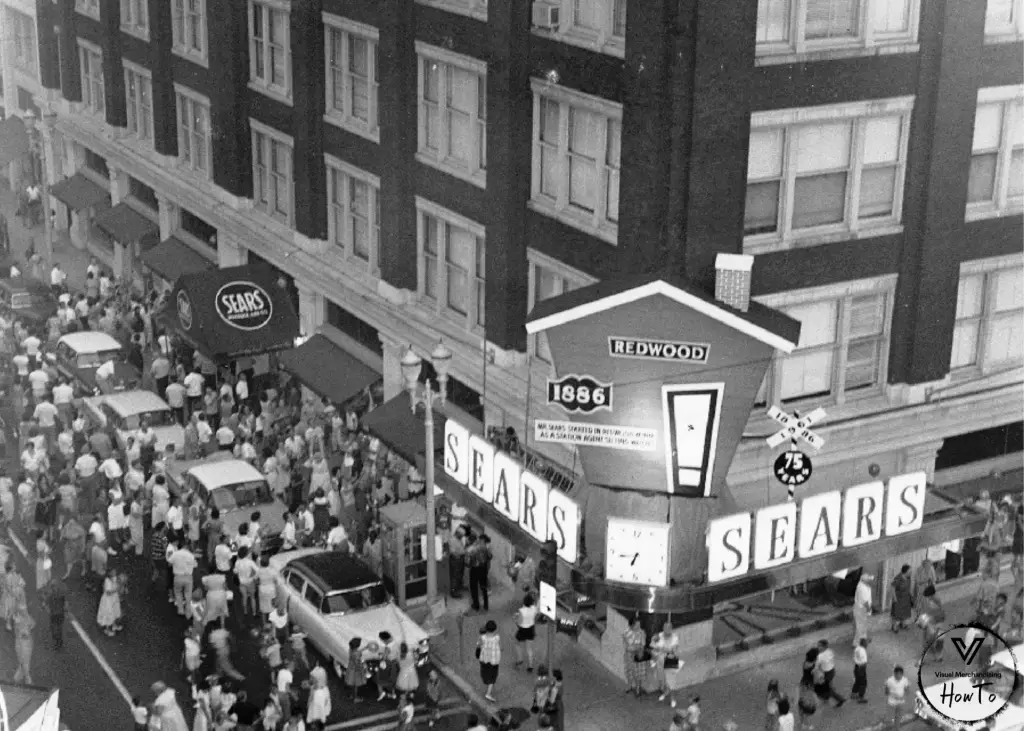 Selfridges
One of the first department stores in London was Selfridges in 1909 by Harry Gordon Selfridge. The techniques used to promote the new store was one in which London had ever seen. They used creative advertising to entice the customers to want to see the new shop. Selfridge was able to fascinate many due to the fact he had a plane in the store for people to view upon shopping. It was these creative ideas that allowed the business to gain traction and a positive rapport with not only women but men shoppers as well. Selfridge utilized new product placement techniques in order to gain more sales and a larger clientele base. He is also known as the first business to offer home delivery with order of bulk items. His new concepts and business practices launched a new way to set up department stores worldwide.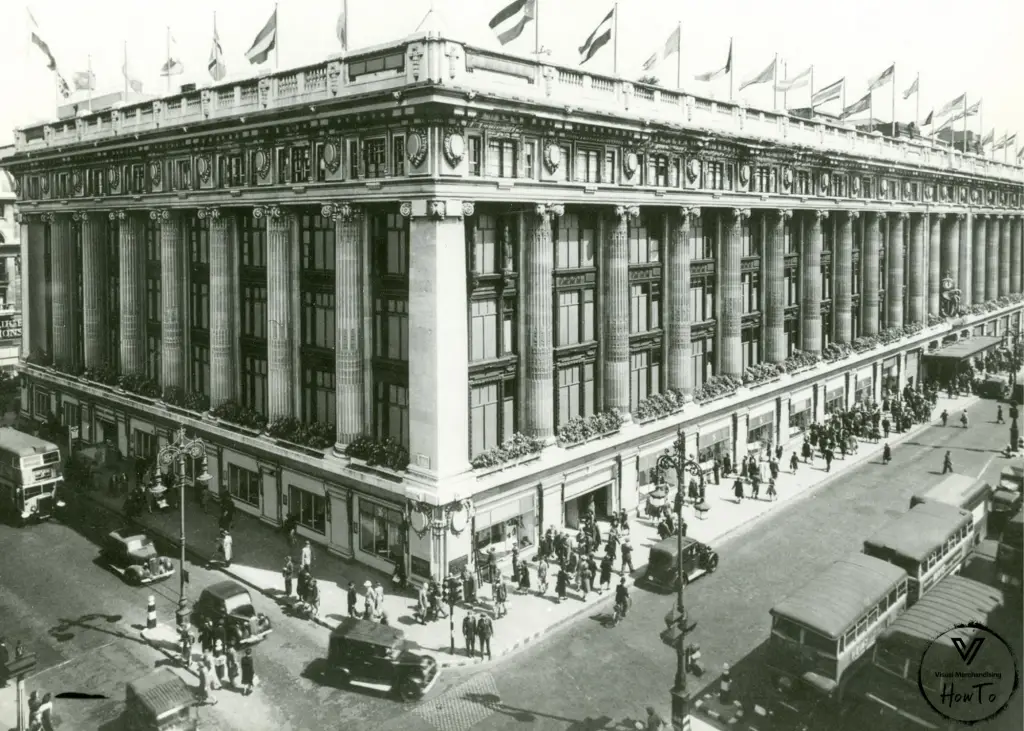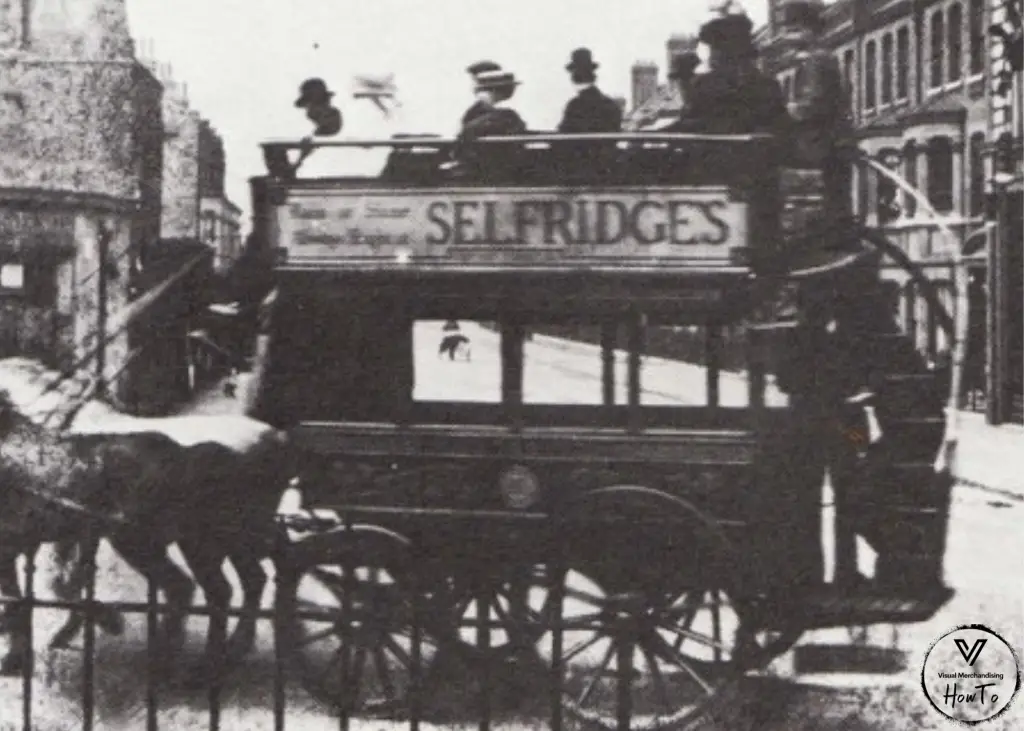 Barney's New York
Barney's New York was founded by Barney Pressman. He created a store for men with discounted clothing in 1923. He specialized in cutting suits low price mens suits that then transformed to one of the most prominent luxury retailers starting in the 1960s. By expanding his business include womenswear his business skyrocketed to a nationwide luxury brand who had opportunity to work with many designers. If Barney did not pawn his wife's wedding ring; failed to to listen to his sons and grandsons; adapt to change in society and fashion; or work with designers his business may have turned out stagnant and unsuccessful in the early years.
However Barney's New York did end up closing due in February 2020 after filing for chapter 11 bankruptcy.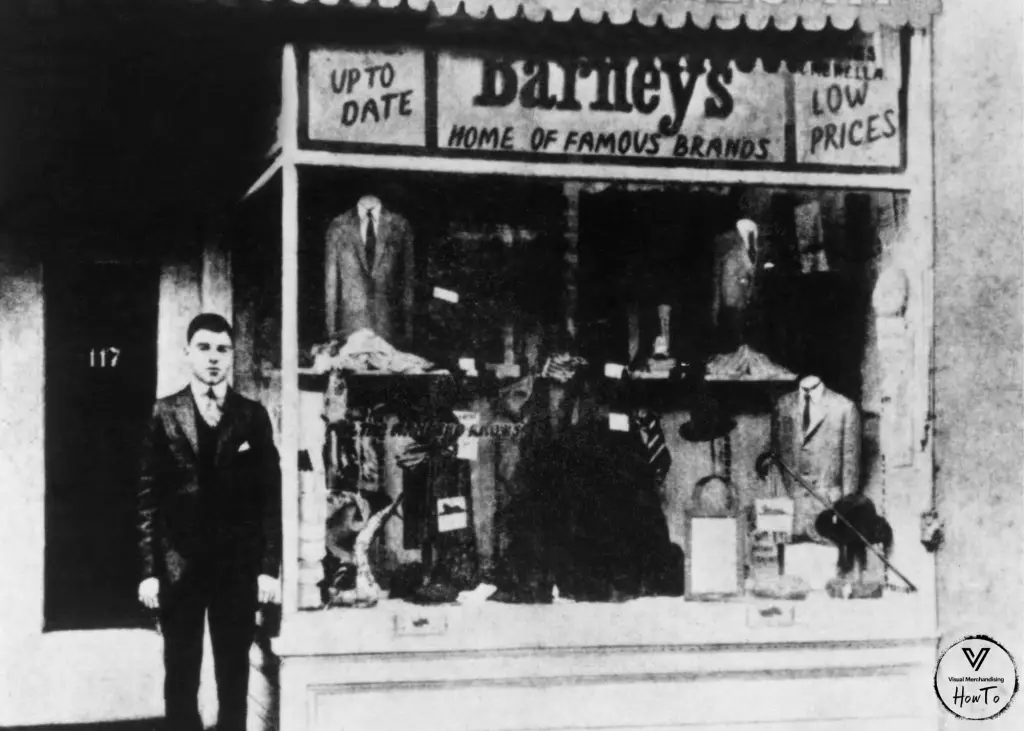 Saks Fifth Avenue
Saks Fifth Avenue is known as one of the first department stores to create what was known as the "dream store" in a residential district. This concept was conceived in 1924 by Bernard Gimbel and Horace Saks. They merged their family owned stores to create what is now known as Saks Fifth Avenue. This flagship store is located between 49th and 50th on fifth avenue in Manhatten, New York City. Saks Fifth Avenue thrived as a luxurious department store for both men and women with exceptional customer service.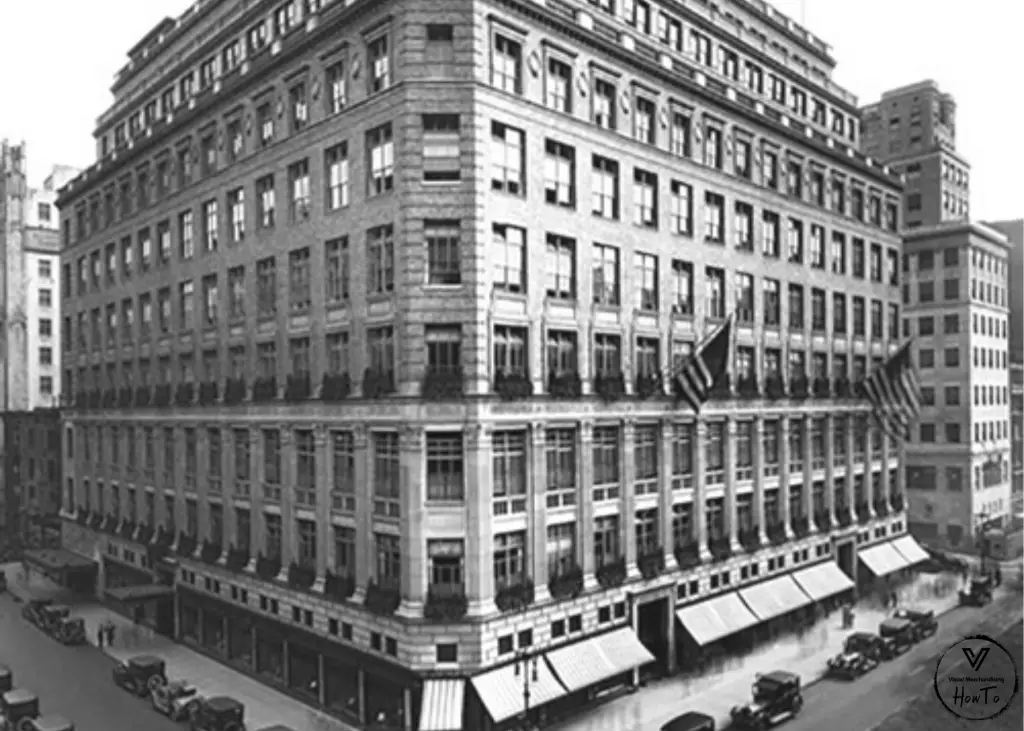 Bergdorf Goodman
What began as a tailor shop founded by an immigrant named Herman Bergdorf in 1899 is now one of the most renowned department stores in the world of window displays. The name Bergdorf Goodman comes from the partnership created with Edwin Goodman a dress maker who in time became extremely poplar in haute couture. The department store upon moving to its current location ended being a nine story building housing not only the employees, the ready to wear clothing factory but also Edwin Goodman and his family. As of now the store currently has nine floors devoted to their customers. Now Bergdorf is not only known as a luxury superstore but also as as having some of the most opulent window displays that people line up around the block to see; especially the Christmas window displays.
Fun Fact: It takes over 10 months for the creative design concept to come into fruition with Bergdorf's window displays. Total time for installation is seventeen days.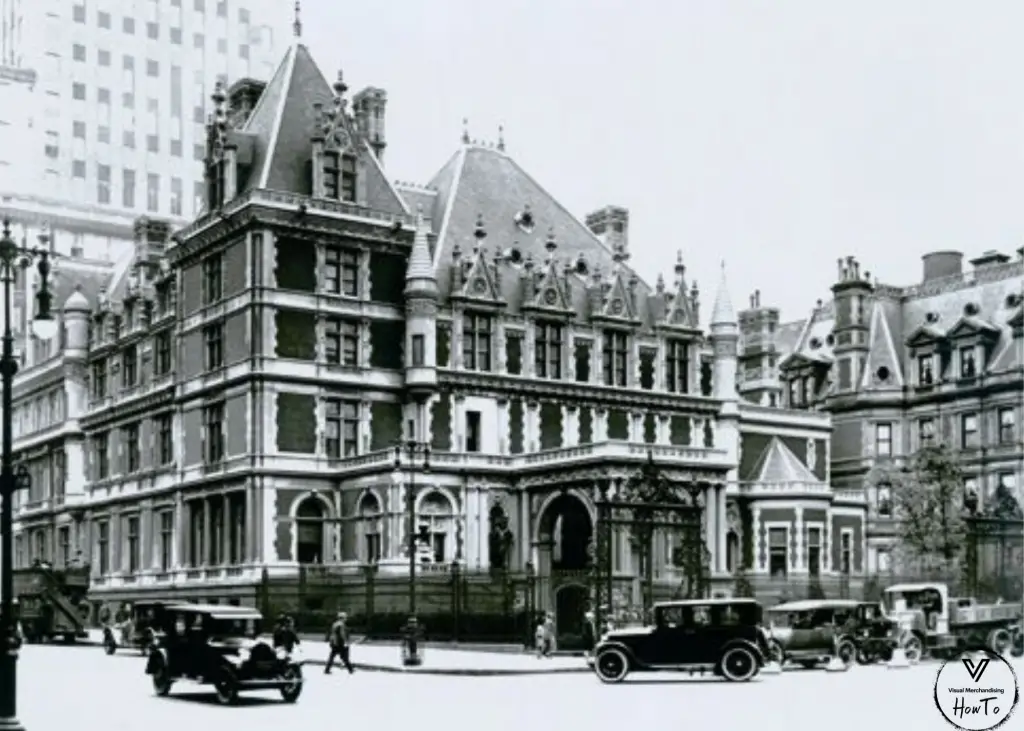 Wanamaker
Wanamaker? What store is this and what is the significance of this store? Well to answer those two questions Wanamaker is a department store founded in Philadelphia by John Wannamaker in 1877. 
Did you ever wonder who coined the term in retail  "The customer is always right". That would be John Wanamaker, the man who brought the concept of a department store to the United States.
He created a large shopping environment mainly for the menswear that he carried but also added space for women to purchase dry goods as well. Wanamaker is also the one who brought the price tag system we know today in our everyday shopping experience; instead of the bartering technique that was used for many years.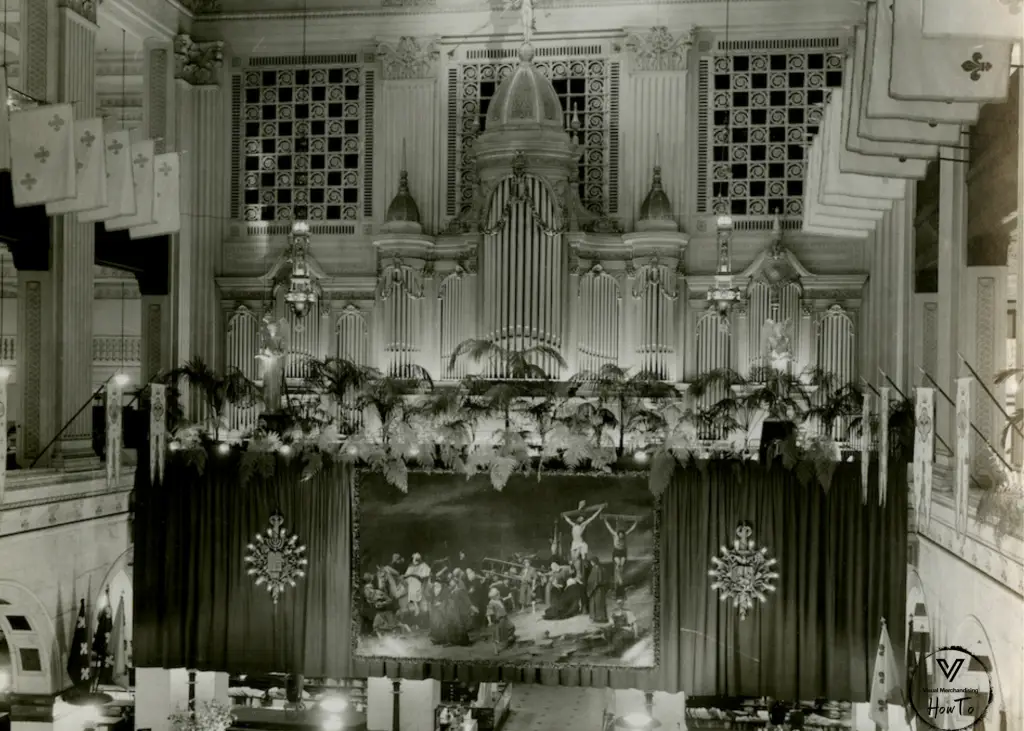 Harrods
Nestled in London Harrods was founded by Henry Charles Harrod. The department store where you could purchase literally anything and everything. Harrods is commonly known as the largest department store in all of Europe with over 300 departments. When the store first opened in 1824 it was more commonly known as your everyday general store. However as time went on it expanded from a grocery store in 1849 to the most well known department store in the world.