Christmas Window Displays
When you think of store window Christmas window displays, what comes to mind first? For me that is simple. I think of Bergdorf Goodman and their holiday displays. Each year they set out to create a whimsical, creative and inspirational window display for everyone to see. In terms of planning window displays there's many tips and tricks boutique stores can learn from these successful department stores.  Let's take a look into what these department stores do for their Christmas window displays that make them so successful each year!
Which department stores in NYC have holiday window displays?
I will briefly go over Christmas in New York stores Bergdorf Goodman, Macy's, Bloomingdales, and Saks Fifth Avenue. Of course this is just a brief overview of some of the top store displays in New York City during Christmas time. As each store debuts their displays they will be discussed here and we will showcase their holiday theme!
Macy's – "Tip Toe" Theme
Debuting their holiday windows November 18th, 2021. Macy's has come back yet again with an inspirational display that encompasses pretty much all the five senses. The displays start off with the store showcasing a reindeer who is unable to fly; his name is Tiptoe. Through the various windows you get to engage with TipToe's story of overcoming the inability to fly and believing in himself. As we all know, BELIEVE has been Macy's motto for many years with their window displays and Thanksgiving Day Parade. In conclusion the Christmas window display is full of animatronics, interactive video games, and product displays which leads you to go inside the department store to engage in the last senses of smell and touch of the merchandise showcased.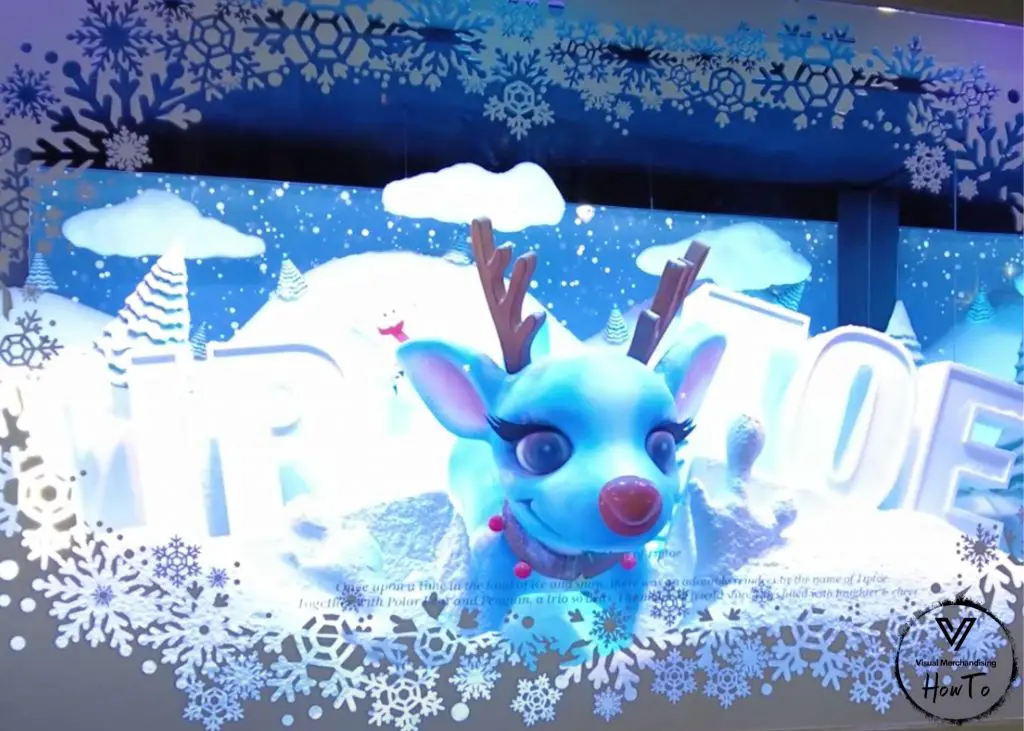 Saks Fifth Avenue
Shown every year in NYC on November 22nd. Get ready for something magical! The spectacular light show will last about 3 and a half minutes and will be shown every 10 minutes!
Bloomingdales – "Give Happy" Theme
November 18th Bloomingdales showcased their holiday windows for 2021. The department store is taking you on a fully immersive experience starting outside and working its way in to the store. There will be a variety of events taking place through the month within the department store ranging from gift wrapping, to a ski chalet, bubbles ba and even a food truck.
A list of the events at Bloomingdales 59th Avenue flagship store in NYC
Get ready for a fun filled holiday shopping experience this holiday season!!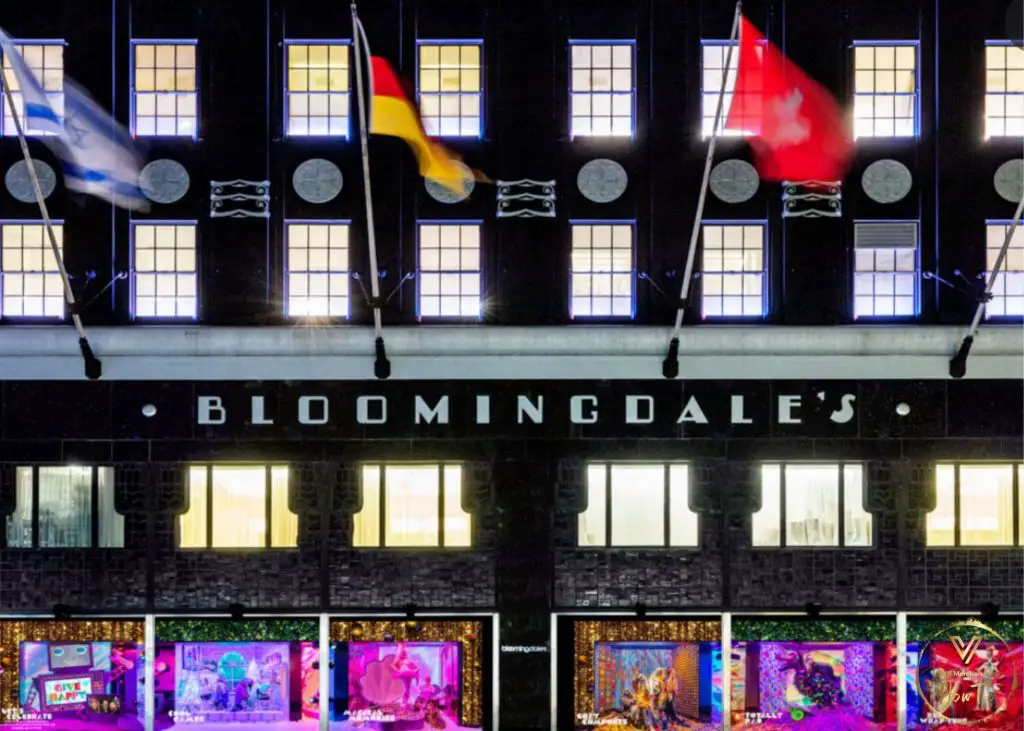 Bergdorf Goodman – "The Present Moment"
Bergdorf Goodman like many other department stores have a team that works year round in creating these enchanting window displays. Setting the bar for riveting displays with an astonishing only 16 days of installation Bergdorf unveiled their window displays on November 19th. Bergdorf has chosen the theme "The Present Moment," which is dramatically expressed through all the colors, creative expression of context, textures, textiles, and props they have cohesively paired together. Let's take a look at some photos from the Bergdorf Goodman Instagram that showcases the impeccable Christmas window displays the store has yet again created for the 2021 holiday season.