What does a Visual Merchandiser Do? 
You may not recognize the job title, but you've certainly seen the results of visual merchandising. What does a visual merchandiser do? They set the tone for almost everything in a store. Their job is to create interesting spaces for visual merchandising to attract the customer and create higher sales for the store. A visual merchandiser uses skills and tools to display merchandise in the best way to hook the buyer.
Tools and Responsibilities of a Visual Merchandiser
Shelving
Shelving plays an important role in merchandising because the majority of product is put onto store shelving. It is an area that switches up often. There are shelves of different heights, materials, and widths or colors. A visual merchandiser explores the options and implements the type of shelving needed for a particular store or particular merchandise. She also creates brand new shelf display ideas by sketching out the concept first.
Floor plans
A floor plan is used to plan which areas are best for which products. For example, if the store has a large space with larger doors to the outside, the merchandising floor plan would suggest putting garden products, tools, and lawnmowers there, since the large doors are easier to get larger purchases through. The floor plan can show where sections already are. If the visual merchandiser sees a product is not selling well, she might try it in another based on the traffic flow of the floor plan. It also shows which parts of the store have empty usable space. This tool assists a visual merchandiser with the goal of turning "I'm just looking" shoppers into purchasing customers. 
Merchandise Displays
Visual Merchandisers use everything at their disposal to create displays.  They decide which mannequins go where, and which counters might need smaller displays, where seasonal displays might do best for sales in a limited time, and so on. They are the people that felt any props were required as well. They also do window displays, which was one of my favorite tasks as a visual merchandiser. I loved creating scenes for holidays or the visual announcement of new styles or merchandise. It was fun coming up with scenes and related props, then working inside the window to set them up.
Mannequins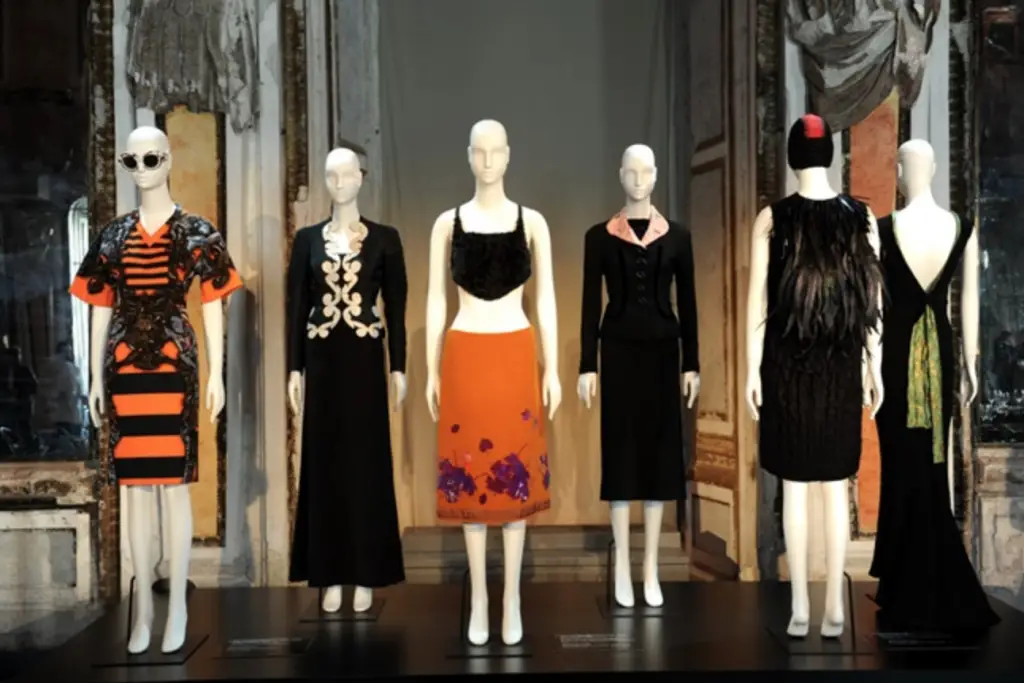 As a merchandiser, I used mannequins every day to increase sales. I had a wide variety. Some were just bodily forms with no features. Some were like lifesized human dolls that I routinely dressed with pulled-together outfits complete with accessories. This is one of the best tools because it helps the customer see the clothes as they would look instead of flat on a rack. Mannequins also function as a pointer to departments. By placing one higher, a shopping crowd could see what kind of stock was available in that area. This helps immensely for any clothing department in the store. For example, I was always asked where babies' and toddlers' clothing was. Once, I put a toddler-sized mannequin on a platform above the racks, and nobody asked me where the department was ever again. They could just see where it was.
Planogram
A planogram is a visual map aid, but not for the floor. Instead, this one is used to plan out products. How many products per shelf? Which ones? How far apart are the products on the pegboards? The planogram takes the guessing out of product placement. It tells you the specifications and measurements that are successful for sales. In grocery stores, it helps let you know where upsells can be placed. Upsells are when a customer buys something but there is a hint or perk to buy more. For instance, you go to buy spaghetti noodles. Right next to it is the pasta sauce and the pegs in front remind you to get dry Parmesan cheese shakers by having a few hanging there. You only went in for noodles, so the rest is an upsell.
Signage
Advertising signs are everywhere in a store. Signage can be used to announce anything from specific savings on one item to sales signs and giant arrows pointing to a certain sale. Signage saying what the product is in that aisle is a tool for merchandisers. It is a virtual merchandiser's responsibility to see that signs are changed as one sale ends and another begins. Signs are changed nearly every day.
Colors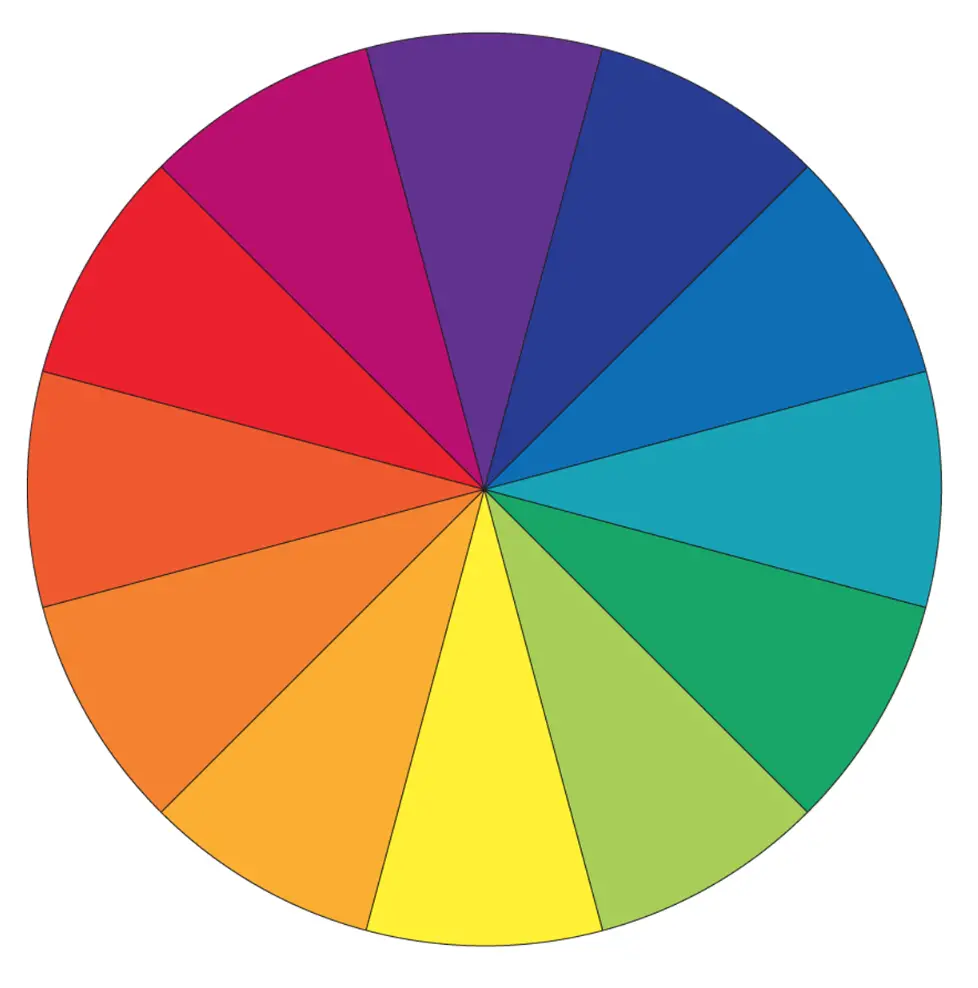 Colors have been scientifically proven to affect human moods. They are one of the visual merchandising tasks that are vital. As such, many merchandisers are knowledgeable about color theory. This is when merchandisers use a color wheel and different research to choose the correct colors for shoppers. Retail wants shoppers relaxed, confident, and in the mood to spend. So this skill is required in most visual merchandising jobs.
Price Tags
Stores have a lot of merchandise with daily pricing changes. It is the responsibility of the visual merchandiser to track and change the pricing on merchandise pricing. She could have the store employees make the actual changes to the price of merchandise, but without her input, they would not know what the new prices were. It is a routine part of the visual merchandising job because they have to be changed back after the sale. Plus, there are markdowns to clearance routinely.
Skills
Skills are not often thought of as a tool. In reality, all the tools in the world will not matter if there is not a foundation of skill. A visual merchandiser needs to be creative, and have technical and artistic knowledge and talent. A basic foundation of high interest in this field is important. They need strong skills in communication and understanding surveys and retail analytical reports.
Sources
https://www.betterteam.com/visual-merchandiser-job-description
https://www.interaction-design.org/literature/topics/color-theory
Other Key Terms:
What does a visual merchandiser do at target?
What is a visual merchandiser salary?
Zara visual merchandiser salary
Role of visual merchandiser in retail
What is visual merchandising in fashion?
Visual merchandising techniques
Visual merchandising managers
Commonly Asked Questions:
What is the role of a visual merchandiser?:

The role of a visual merchandiser is to create aesthetically pleasing displays showcasing merchandise in a manner that will entice sales and tell a story to the consumer.
What skills do you need to be a visual merchandiser?:

In order to be an effective visual merchandiser one may want to understand the brand or company in which you are hired to work for.
Be creative
Understand the principles and elements of design
Be able to tell stories to people and entice sales
On point with trends
Able to communicate and work with others
Is visual merchandising a good career?

For those interested in the artistic world working

What are the 5 key principles of visual merchandising?
How do I prepare for a visual merchandising interview?
What is a visual merchandising example?
What are the 4 elements of visual merchandising?
What are the 4 basic types of displays?
What is the most important step in visual merchandising?
Why should we hire you example?
Why should we hire you as visual merchandiser?
Why do u want this job?